Introducing... Taylor & Buffy
This is Taylor. My sister and I found Taylor at the shelter on my thirtieth birthday. She's an old lady, now. I'm watching her change physically, and it's hard. She's been wobbly for the last few months, and today she's limping. I'm babying her and hoping she'll feel better tomorrow. She has the sweetest temperment, and in her heydey she'd fetch a ball relentlessly.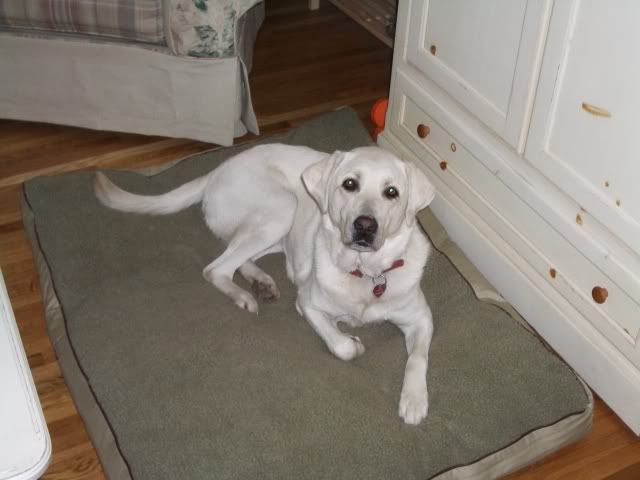 This is Buffy, my glamour girl. She'll be three next month, and I've had her since she was a wee thing. When she is good, she's very good, but when she's bad, she's awful. She keeps me on my toes.