Delight & Disappointment
Today I had the delight of meeting
Christi
for lunch at The Grove in Los Angeles. She is such a sweetheart! We did a little browsing in Pottery Barn Kids and Janie and Jack before we sat down to lunch at The Cheesecake Factory. Christi is so down-to-earth and easy to talk to. We conversed easily about our adoption experiences thus far and our hopes for the future. After lunch we went into the American Girl store. That place is amazing! It's a huge department store devoted to the whole American Girl experience. They even have a cafe and a theater! We both agreed that we should return one day with our daughters.
Christi gave me these sweet little onesies for Jillian. They have roses on them! Thank you, Christi.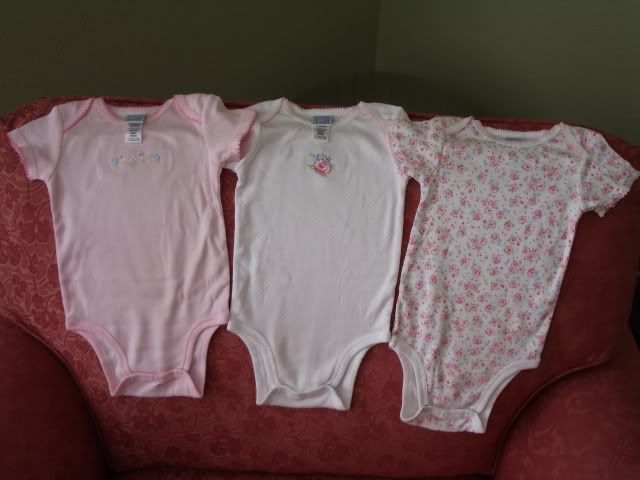 My disappointment was that by the time I got over to the Chinese Consulate at 3:02 p.m., they were closed for the day. Guess I should have read my receipt because it does say that's when they close. While I am bummed that I didn't get to pick up my documents today, all is not lost. I will drive back up tomorrow morning, get them copied, and mail them via FedEx in the afternoon. I have no doubt that I will make my agency's deadline of 2 p.m. Wednesday. I should still be DTC on Friday!