It's Here!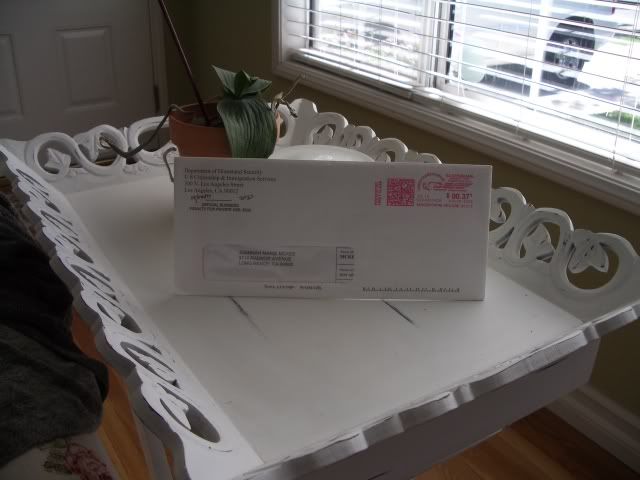 Isn't that the prettiest little envelope you've ever seen? Well, it made my day! That envelope holds my I-171H - the long awaited for approval from USCIS to bring Jillian home next year.
When I got home, I was taking the mail out of the mailbox and it was the first thing I noticed. I knew what it was right away. I hollered, "Thank you, Lord!" and a few whoohoos along with a little dance step. My neighbors probably think I've been at an early Happy Hour! Actually, a celebratory libation does sound appealing...
The last hour and a half has been a blur of activity. I quickly gathered what I needed to go and have a friend notarize the copy of the I-171H and it's being overnighted to a courier in Sacramento. If all goes well, I'll have it authenticated and back in my hands by Tuesday or Wednesday of next week.
I will be DTC this month!