A Quick Trip to Naples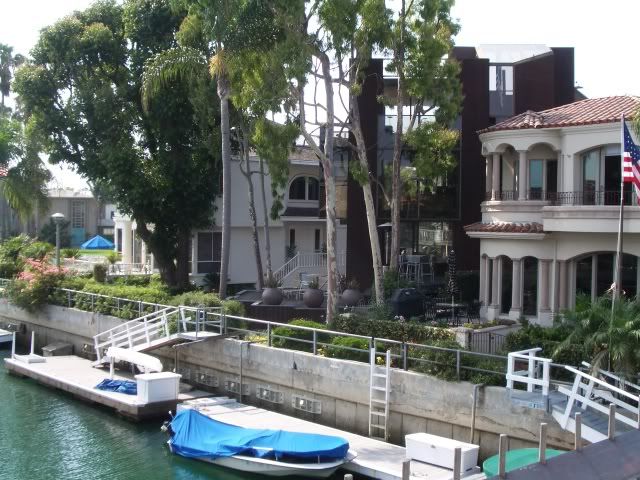 I decided to take a break from writing today and instead I took Miss Buffy down to Naples for a walk. Long Beach is neat because it has all these different neighborhoods with really distinct "personalities". Naples is made up of multi-million dollar homes built along the main channel coming in off the ocean, and additional canals. It's really picturesque. Many of the homes have large windows to capture the views, and I like looking inside and seeing the decors that seem to range from beach cottage/shabby chic to ultra modern.
Buffy was pretty good on our walk. It was too hot for her to pull on the leash for more than the first ten minutes, or so. We met a few other doggies on our walk. All of them were friendly.
I think I'll take Taylor down there tomorrow morning for another walk.