Sweet Success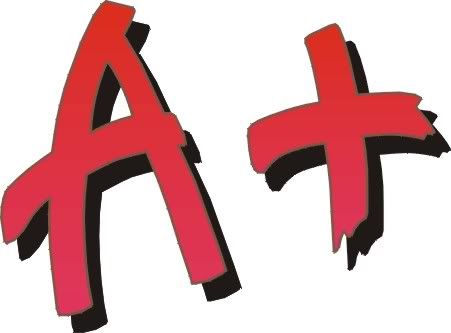 Here's what my professor had to say about my 28 page paper:
07/05/2006 Good Morning, Joannah. Your paper is very strong – good attention to the content requirements, as well as to mechanical format. You did a beautiful job in attending to the various "sections" and your structure was just fine. I enjoyed the reading and found your writing very informative. Your description of the writing problem is clear and straightforward; assessment procedures appropriate and objectives well selected. Just a great job all around. I am happy to award all 20/20 points for this first submission, and look forward to your research assignment.
After feeling totally intimidated about this undertaking and working my you-know-what off this weekend, I feel
really
good about this!