Favorite Halloween Reads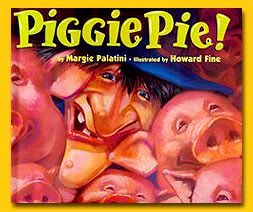 I love this story about a witch named Gritch and her attempts to whip up some delicious piggy pie. She ends up having lunch with a wolf instead.
In this, the third installment of the Herdman's hijinx, Halloween is in jeopardy at Woodrow Wilson School!
A wonderful book of silly poems about a horrendous, yet lovable Ogre.
I really enjoy sharing these and many other books with my students this time of year.
What are you reading these days?