I'm On iTunes!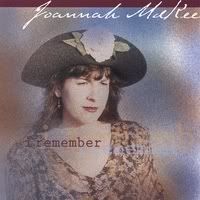 As some of you may be aware, in a former life I was an aspiring singer/songwriter. I played the local coffeehouse circuit for awhile, then wrote an album's worth of material with my guitar player, Brian, recorded it, and marketed our product via the internet. It was an exciting time. Our efforts led to the CD being picked up by overseas disc jockeys (Europe, Australia, and New Zealand) and played on many independent country radio shows. You can google me and see I'm not making this up!
I traveled to Nashville several times networking a little bit and meeting others who were in pursuit of similar dreams to mine. In the spring of 2001, I began a short series of shows opening for national country acts when they came through Southern California. I opened for the Bellamy Brothers, Ricochet, Blake Shelton, and the subdudes. Fun times!
My stuff is still out there on
cdbaby.com
, a wonderful website that really gives independent musicians a way to share their music with the world. They have recently teamed up with iTunes and you can now find my music
here
. I recommend
Yellow Moon
and
I Know
- they're my personal favorites.
Don't you just love the hat in my picture? I know, I know - Jack Sparrow called and he wants his hat back! Ha!