When Weird Found Me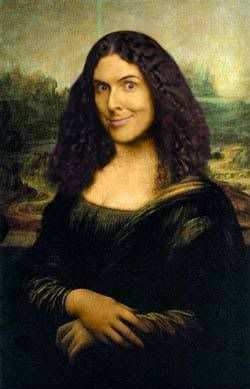 Last Saturday, while out running errands in preparation for my reunion, I stopped at my favorite sandwich shop for lunch. Grounds is just a little hole-in-the-wall, and it was really busy that day. After I placed my order, I sat down at an unoccupied table to wait for my order to come up.
I was reading a magazine at my table, when a man in a fedora approached me and asked if he could sit down. Because it was so busy in the place and there were few empty tables, I said yes. He then sat down and pulled out a notebook and a pen, and asked me if he could ask me some questions.
That's when I caught the weird vibe from him.
I responded with, "I don't want to have a conversation with you."
I know, I know. That wasn't very friendly or Christ-like of me. Oh, well... Like I said I had picked up on the weird vibe from him by then and he was making me uncomfortable.
His response to me?
"Oh, so you're part of the silent majority?" He was totally serious.
At that point my sandwich order was ready, and I took my things to another table.
I just wanted to eat my BLT in peace.