Anniversary Party
Last night my sister and I hosted a little dinner party in honor of our parents' upcoming wedding anniversary. This coming weeked our parents will have been married for forty years! They are going to be celebrating in style as they just flew to Maui today, but we wanted to have some family time as well. My sister made a beautiful pork roast, mashed potatoes, and sauteed green beans. I was in charge of the champagne, the gift, and the cake.
Here's the gift - well, kind of. This vase is very similar to the one we got for Mom and Dad, except theirs has peacocks on it. Our parents had traveled to Italy earlier this year and really admired the ceramics they saw there. This vase was made in one of the regions in Italy they had been to.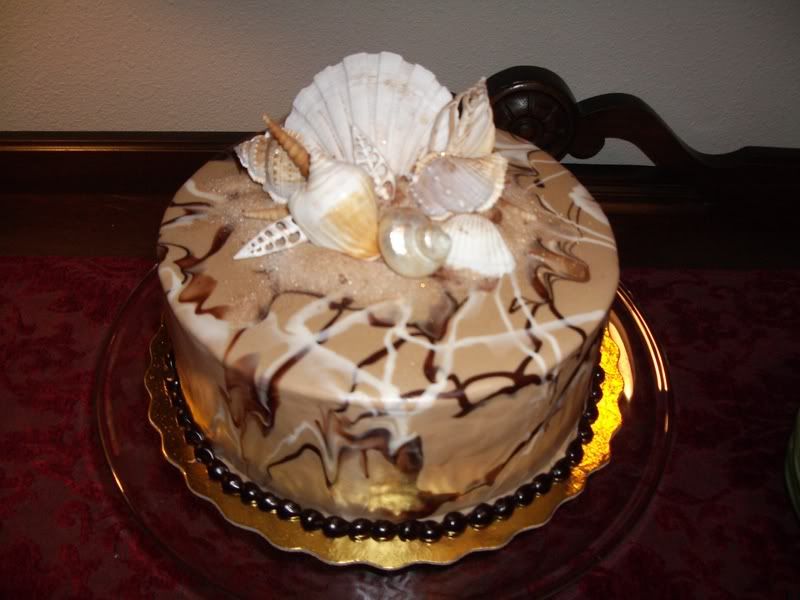 The cake was from
The Great Dane Baking Company
, and it was a Hazelnut Cream - white cake with hazelnut filling, and a marbled frosting of dark chocolate, milk chocolate, and white chocoate. Yummo!
Lastly, I've thrown in a picture of my nieces, Rebecca and Sarah. We asked them to put their Halloween costumes back on because most of the family had not seen them on Halloween. My oh so talented sister made both of these gorgeous costumes. Rebecca is in a lovely 18th century frock, a la Wuthering Heights or Jane Austen, and Sarah is in a lady pirate's ensemble.
It was a lovely time.