Secret Pal: Ladybug Fun
Oo, la, la!
Look at what my secret pal sent for Jillian!
Oh, yeah! She wrapped it in baby shower paper - I love that!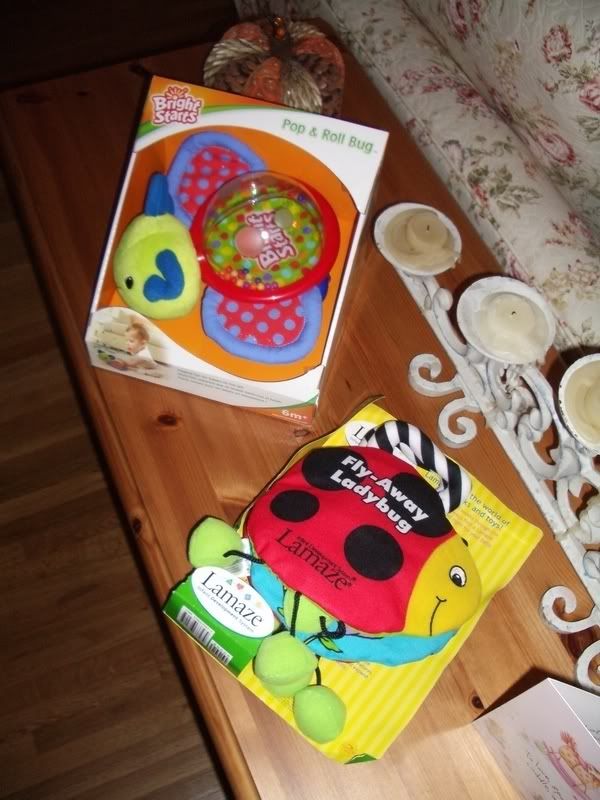 Look! How cute! There's a Fly-Away Ladybug fabric book. The pages make that crinkly sound - babies like that! And the Pop & Roll Bug features bright popping beads, crinkle wings, rolling wheels to "encourage crawling", and a "soft, easy-to-grasp character head".
I am delighted by these gifts for Jillian.
Thank you, Secret Pal!!!