Turkey Day 2006
Here's one of the beautiful tables that Rebecca and Sarah set for us.
Sarah folded all the napkins!

The delicious turkey.
Mom and Julie prepared two turkeys - one rotisserie barbequed,
and the other brined in an apple juice concoction. Yummo!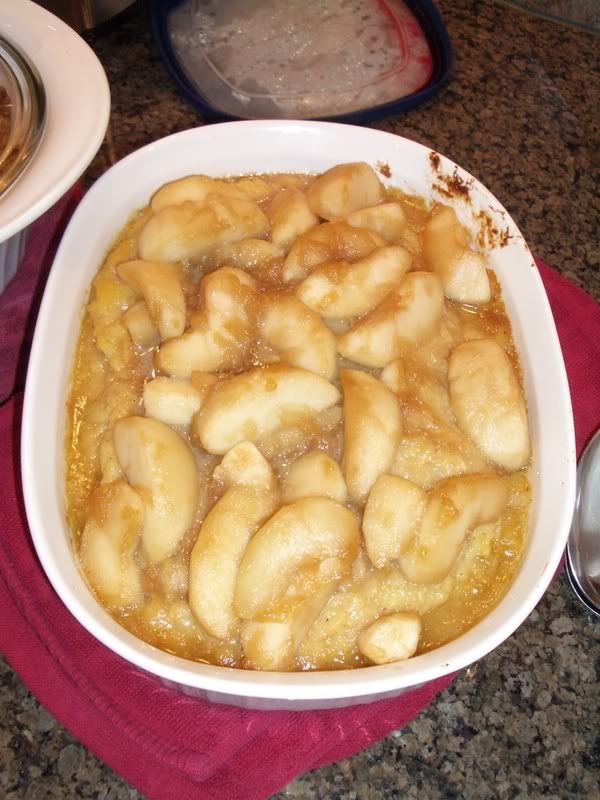 I made this, too. My family teases me, but I insist on having the traditional Green Bean Casserole every year. Hey, we only have it once a year! It's a favorite comfort food of mine. I forgot to put the fried onions on top, though. I was too busy tracking down my grandmother, who was almost late to dinner yesterday. We can't eat without our Tata being there!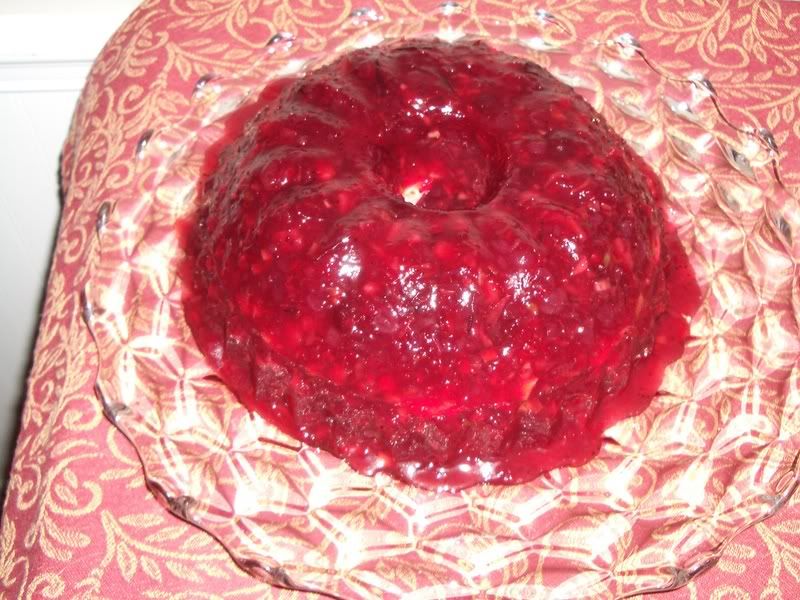 I didn't make this, but it's another favorite of mine. It's my great-grandmother's recipe for Cranberry Salad. Mom makes this every Thanksgiving and Christmas.

And, here are the host and hostess with the "mostest" -
my sister, Julie and her husband, Mitch.

Tonight my family is converging back at my sister's for leftovers and some games. I think the day after Thanksgiving is more enjoyable because we always have a lot of leftovers, and so nobody has to spend much time in the kitchen preparing anything. It's also a much smaller crowd. I'll be making Ina Garten's recipe for popovers. My grandmother loves it when I make those!
I'd better get a move on. Buffy is walking me today, and I've got a paper to finish and turn in today.