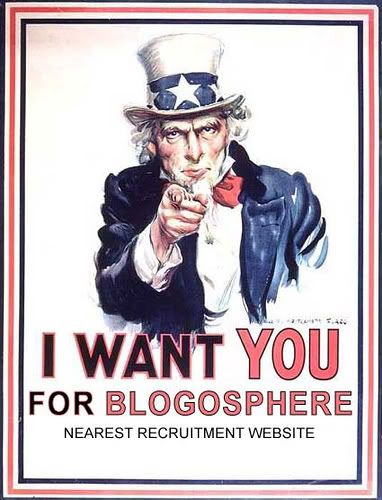 I started reading blogs about this time last year. I stumbled across a few when I was using the Internet to research China adoption. Before then, I had heard about blogging, but I thought it was for computer geeks! Once I determined it wasn't just for geeks, I decided to start my own.
These days, I keep track of about 70 blogs. Fortunately, they are not all updated each and every day, or I'd never get anything else done! My favorite blogs are written by members of the China adoption community, and many of them seem like old friends to me at this point.
However, I have been wandering the blogosphere since last summer, and I wanted to let you know that there are so many cool blogs out there that don't have anything to do with adoption. I know, it was hard for me to believe, too! ;-)
Some of my favorite non-adoption blogs are:
AnneCuisine
- written by an American woman living in France with her French husband. She blogs about her cooking experiences mostly. I love her recipe ideas.
AprilMay
- you may have read April's blog. She hopes to adopt from China one day. In the meantime, she's busy teaching second grade, and raising her boys. She has a wonderful sense of humor and a great writing style.
ParisDailyPhoto
- A different photograph of Paris each and every day. Tres magnifique!
Seraphic Secret
- Political and social commentary written by a conservative, Jewish, screenwriter. I've learned so much reading this blog!
I recommend you give each of them a visit this week.
Are there other non-adoption blogs you keep up with? If so, let me know what you're reading - don't forget the link!