All I Want For Christmas...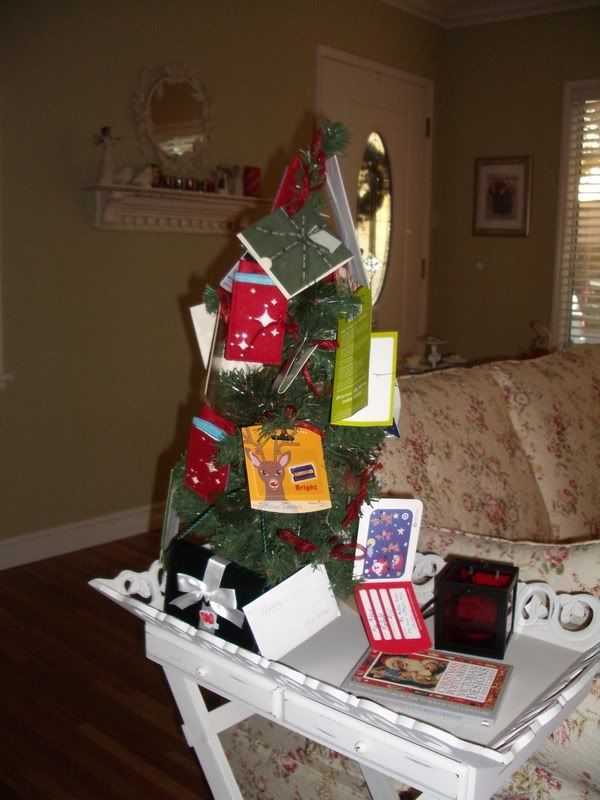 Today my students showered me with gifts! I received this tiny tree covered with more than thirty gift cards to Starbucks, Target, Bed, Bath & Beyond, Babies R Us, The Body Shop, Springdale Country, Blockbuster, Barnes & Noble, Albertsons, Kabuki, The Cheesecake Factory, Petco, Circuit City, Borders Books & Music, and four movie passes! This is one of the best gifts any class has ever coordinated for me. In addition to that, they all chipped in to purchase a DVD player for the classroom!
I'm a lucky teacher!