Home for the Holidays
Here are Taylor and Buffy all ready for Santa's arrival! Too bad their eyes are glowing like aliens - that might scare off Santa...
My birthday was very nice, in spite of the fact that I have come down with a cold. I'm calling it the Family Cold, because my sister and my niece had it last weekend. We like to share in our family. Fortunately, it's supposedly short-lived. So I expect to feel better early next week.
My sister had us over for dinner and I received some wonderful gifts for my birthday.

This set of enamel boxes was from my sweet grandmother, Tata. She volunteers in the gift shop at the public library in her city, and found these there. Aren't they darling? I just love them.
My parents and my sister and her family gave me this Eps*n All-in-One. Now I can print, scan, and copy!
Lastly, my parents also gave me a copy of this China travel book: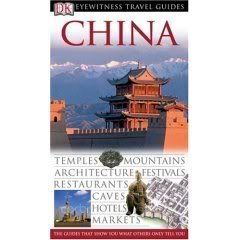 After dinner we spent some time discussing our Hawaiian vacation plans. We don't have a reservation yet, but we're hoping to rent a house on Oahu at Kailua Beach - right on the beach! It looks like we'll be going in August so that I can teach summer school.
This afternoon we're going to go up to the new Griffith Park Observatory. I'm going to look like Rudolph the Red Nosed Reindeer by then. In my opinion, P*ffs Ultra are not as soft as Kl**n*x Ultra Soft. But, I've got five boxes of the P*ffs! Ack! If I don't feel better, though, I may stay home. We'll see.