I received confirmation today that my homestudy update can wait until August. Both AWAA and Adoption Options are in agreement on that one. So, I'm happy this Monday to have that squared away. I'm not happy about all the money it's going to cost to do so, but I'll save that for another post. Thanks to each of you who commented over the weekend in response to my confusion. I appreciate your input and support.
I was also happy to come home today to this gift from my secret pal. This month's theme was Meal Time, and, as you can see, I now have sippy cups, utensils, a plate, and snack cups. My SP also included some cute pacifiers. One of them even has Chinese characters on it.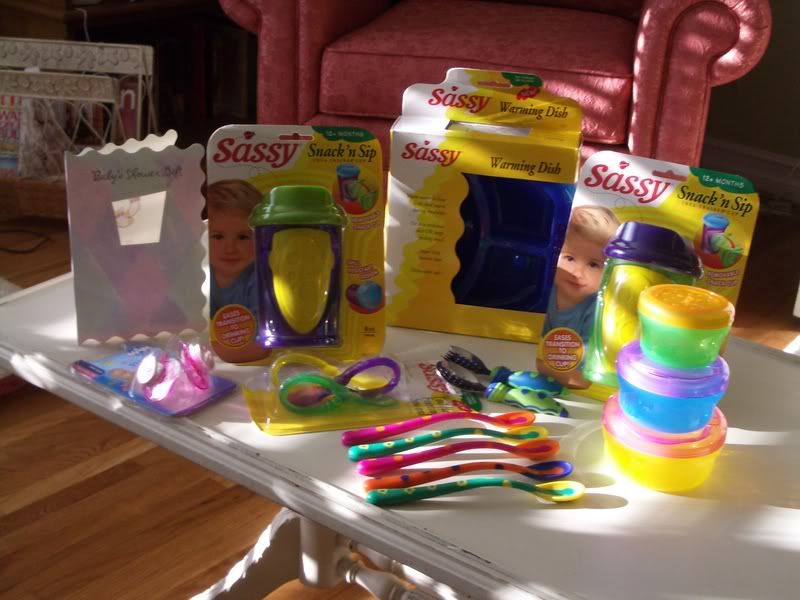 If you're reading SP, thank you very much!