...Next to Godliness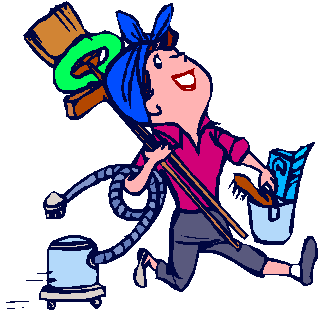 I am so excited because I just hired a cleaning lady!
I've seen this gal coming and going from my neighbor's house for the last year or so. I finally got the nerve to go talk to her today, and she seems conscientious and trustworthy. She's going to begin cleaning my house every-other week starting next week, and her regular day will be Thursdays. How perfect is that? I'll get to start the weekends with a clean house. The idea of having more time on the weekends for other things is exhilarating!