She'll Be Riding in Style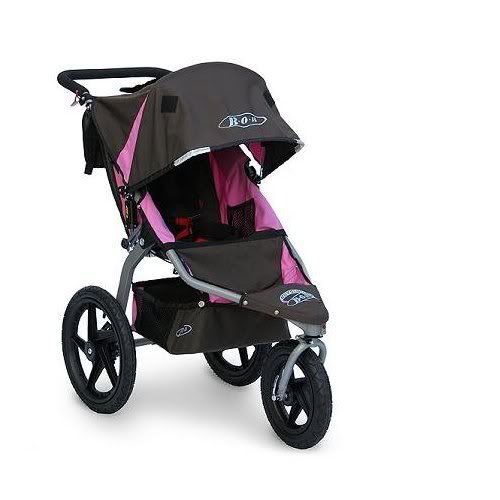 I've been selling the textbooks from my master's program on Amazon, and I've been pretty successful, so far. Amazon gave me the option of taking my payment in gift certificates instead of making a deposit into my checking account, and that's when I thought I might be able to parlay my book sales into acquiring something useful for Jillian.
So, today I cashed in my gift certificates for this snazzy stroller. I did a little research and it's one of the highest rated strollers of its type. I love the color combination! It's feminine, but the brown should hide any stains well.
Sometime next year, Miss Jillian will be riding in style in her fancy stroller.