Back to Our Regular Programming...
Before I was stricken last weekend with food poisoning, I paid a visit to my dear grandmother (known affectionately as 'Tata') and she gifted me with this: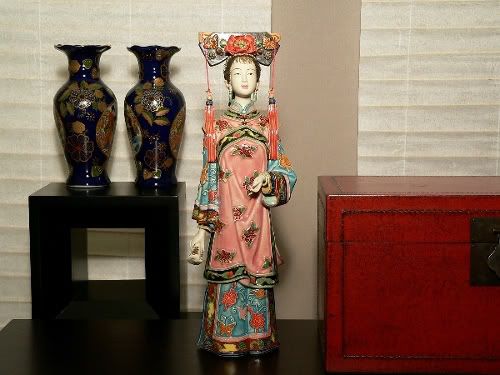 She is the Princess Poet and I think she's gorgeous.
I had blogged about these figurines a couple months ago and expressed a desire to have one someday. Well, my grandmother thought this would be the perfect way to acknowledge my impending graduate degree. Lucky me! Thank you, Tata!
Speaking of my graduate degree, I have about three-and-a-half weeks to go and five assignments to complete! I can't believe it! I'm almost done!!!
Thanks to all for your good wishes for my recovery. I'm doing much better and plan to return to work tomorrow. I don't recommend that approach to weight loss at all!