Brought to You by the Letter 'J'
Connie
assigned me a letter, per my request. I was afraid that I wouldn't come up with enough things to write about, but I didn't do too badly after all. Here are some things I love that begin with the letter 'J'.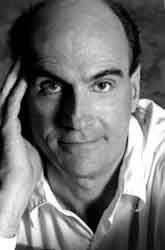 James Taylor
- I've lost track of how many of his concerts I've been to, and I have many of his CDs. His music is consistently good, and he always puts on a great show. His voice is like an angel's.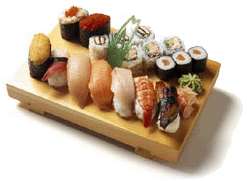 Japanese food
- especially sushi! I love salmon-skin handrolls, the Spider roll, salmon and tuna sashimi, edamame, miso soup, and the California roll. I've even learned to like sake. It's one of my favorite meals.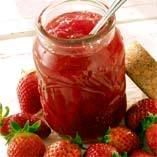 Jam
- strawberry, blueberry, blackberry, raspberry, apricot, you name it! I love jam on toast or waffles.
Jardins
- um, that would be French for gardens. When I was in France we spent an afternoon in Monet's Garden. C'est magnifique!
Jeopardy
- this is the gameshow for grown-ups! I like how it tests my trivial knowledge.
Jesus
- " God did not send the Son into the world to condemn the world, but in order that the world might be saved through him." John 3:17