BuggyAboutBecca
Here are my wonderful nieces again. I posted this picture a while back when they were modeling their Halloween costumes.
Rebecca
is on the left and Sarah is on the right.
I think both of these girls are beautiful, intelligent, and talented, but I want to let you know about Rebecca's latest endeavor. She has started her own business called
BuggyAboutBeads
.
You see,
Rebecca
is a jewelry designer, and now she is a young
entrepreneur
, too. She has launched her business on
Etsy
.com and you can see her designs
here
.
Rebecca
has been learning about jewelry design and making her own pieces for several years. All that while being a straight A student,
ASB
representative, and an active member of her church's youth group. She is an amazing young woman.
On Sunday, she showed me her latest creations and this was my favorite. I may just have to buy it...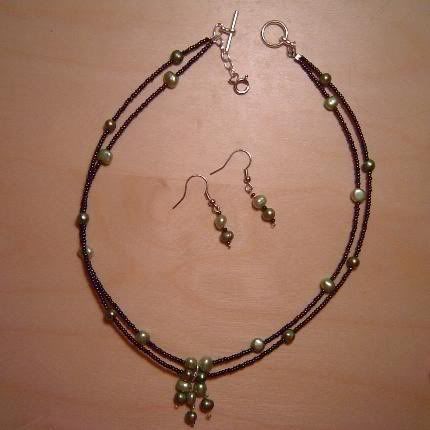 I hope you'll take a moment and visit her site. We hear so much in the news and such about all the young people who make bad choices, and I think we need to give those that are making good choices with their lives more attention.
Thanks!