Happy Birthday, Buffy!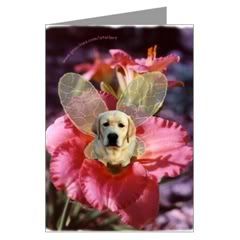 Today is Buffy's birthday. She is four now. That's 28 in dog years. She is spending her birthday back in the hospital. Her symptoms returned last night, and so we had to make another late night drive to the emergency animal hospital.
I spoke with the veterinarian a while ago, and she is concerned that Buffy's bloat is caused by a physiological problem. She thinks Buffy's stomach may have some motility issues. That means that her stomach isn't compressing the kibble and moving it into the intestines like it should. The vet has been observing Buffy and seeing what she can do on her own before pumping her stomach again. They are doing another x-ray to see if she's made any progress since the last x-ray was taken around midnight last night. To determine if this is a motility issue, the doctor may want to do an ultrasound later.
The doctor is perplexed and concerned. I am, too. If, after she's released from the hospital, changes to Buffy's diet don't resolve this problem, I'm afraid of the consequences. I can't keep taking her to the hospital like this - it's too expensive.
Anyway, I'm sad and worried about my birthday girl.