May Gray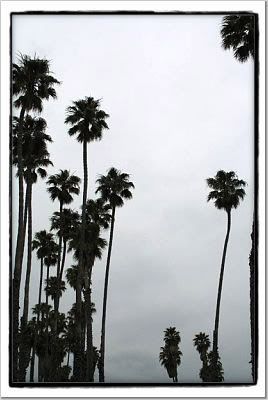 Such is spring in Southern California. The sun doesn't shine until about 2 pm most days. It's awful. It's kind of chilly, too. I hate it. I really do. In a couple of weeks it will give way to June Gloom.
Nice...
Anyway, it really makes me feel sluggish and unmotivated. It feels like it's early morning all day.
This weekend I need to feel energized and motivated. I want to clean the patio room and prepare it for a new paint job. Michael helped me empty the room of most of its contents last night, so it will be easier to vacuum and mop the floors. The dogs have really been naughty out there lately. They have bad manners sometimes. Grr...
And my roses need to be deadheaded. They have put on quite a show in the last month. I'll try to get some pictures when the sun comes out and share their loveliness with you in another post.
Lastly, today is my sister's birthday. Happy birthday, Julie!
Have a good weekend everybody!