Purse Meme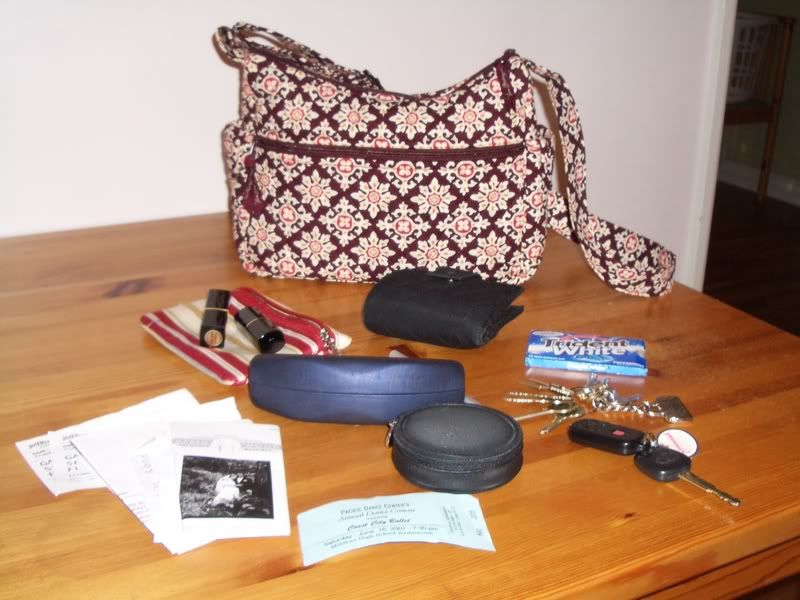 RMJ
tagged me for this one. She wants to see the contents of my purse. Well, okay, but I don't think there's anything out of the ordinary inside.
My purse is a Vera Bradley. I have a small collection of these now. I love the fabrics they make their products with, and the designs are great. My favorites are the designs that have interior pockets for my cell phone and other goodies.
So what we have here are my keys, my wallet, my Maui Jim sunglasses (prescription lenses), a little makeup bag with a couple Lancome lipsticks (my favorite brand), some chewing gum (I don't even really like chewing gum), a compact with some loose powder (I wear BareMinerals), a ticket from my niece's dance recital last weekend, and some loose papers and boarding passes from our trip earlier this week.
So, there you have it!